Everyone absolutely loves fresh flowers regardless if you are the one receiving it or you are the one giving it, fresh flowers surely put a bright smile on everyone's face.
However, a bouquet of freshly cut flowers only lasts for a few days, and when the petals start to fall off, and the stem begins to droop, it is really a sad sight to see that the flowers that were once gorgeous now dumped in the garbage for good.
Everyone knows that fresh flowers do not last forever, however, there are some ways that you can add more days to your bouquet of fresh flowers to make it last longer. To help you out, here are some of the best tips to make your fresh flowers last longer courtesy of rom hand bouquet Singapore.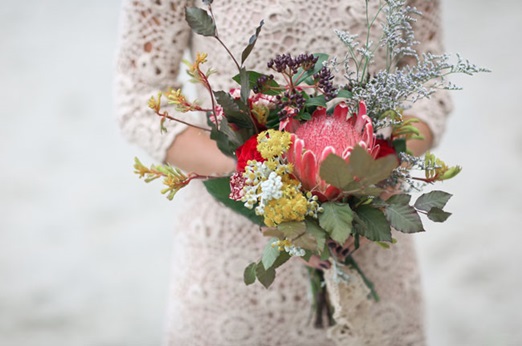 Cut the stems of the flower in an angled way– One of the most typical mistakes that people do is that after they received or bought a bouquet of flowers is that they leave it as is. Using a scissor or a garden shear, you can trim off about one to two inches of the stem of the flowers in an angled manner. Cutting the stems in an angled way will make the flowers absorb more water.
Cut off several leaves– The leaves which are below the water line has to be removed in order for your flowers to keep its freshness a bit longer. It will make your bouquet of fresh flowers appear better especially if you put it in a clean vase, however, this will also prevent the bacteria from growing there. Leaves which sit in the water will cause the bacteria to grow and also the cause of rotting which leads to the bad smell eventually.
Keep your bouquet of flowers hydrated always– You should always keep your bouquet of flowers hydrated with fresh water to make them last longer, so you have to ensure that you place them in a clean vase after you cut the stems of the flowers. Also, always remember that the water temperature should be lukewarm which is perfect for the flowers to absorb the water better than a cold and a warm water. If you are using cold or hot water, this will damage the flower which will speed up its decay.
Feed your flowers with flower food– Fresh flowers need to be fed too. Usually, if you purchase a bouquet of fresh flowers, it comes with a little pack of flower food which can be mixed with the fresh water on the vase which helps nourish the flowers and prevent bacteria buildup.
Place the flower on the right spot– By keeping the fresh flowers in the right spot, this will make them last longer. You should avoid the flowers from being placed on direct sunlight or near the appliances where heat and temperature are always increasing. Make sure to place the flowers in a cold area, particularly a shady area of your house where there is a cool temperature.